WARN International is proud to be associated with companies who hold the same high values as us and who offer a range of services for all situations. Whether your need is support with counselling services, change/organisational management, forensic interviewing, professional development, private investigations, or EAP services, WARN can assist you by directing you to the appropriate trusted service provider.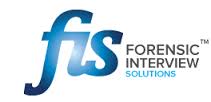 FIS™ is the leading global training provider of P.E.A.C.E investigative interviewing courses.
The Robert Street Clinic, established in 2010, is a provider of private psychotherapy, psychological counselling and psychiatry in Ellerslie, Auckland. All our clinicians and psychologists have many years experience in public mental health and addictions services.
BravaTrak turns your front-line managers into high-performance coaches, so they can help your staff master the skills taught by WARN International. This also helps them to increase the operational performance of their teams. We've been in the Performance Coaching business since 1997, helping over 50 large organisations and more than 10,000 managers. Our clients get an average increase in sales conversion, service delivery, or operational productivity of 21% in 21 weeks.
At Benestar our aim is to make health and wellbeing an effortless and everyday proposition for you and your workforce. This means helping people when and where they need us with all aspects of their life, physical, mental, social and financial. We're about helping people to be their best at work and in life
Synergy Health has developed a strong reputation for delivering effective workplace wellbeing programs to some of Australia and New Zealand's largest organisations.
Our team consists of health, human resource, digital professionals and administrators that all understand the essential link between employee wellbeing, safety and culture for optimal business performance. Using our leading web technology, we are able to provide a range of digital platforms to meet the needs of a broad range of originations. We pride ourselves on a working relationship with our clients whereby we achieve real behaviour change and help to meet broader strategic objectives.

ExerciseRx is a service specialised in dealing with clients who struggle with a variety of chronic symptoms as a result of their long-term medical condition.
ExerciseRx is dedicated to providing their clients with a safe and effective research-based exercise programme while ensuring that they have the support they need to learn about their condition and manage it independently.
We support families and whanau to provide the best possible quality of life and recovery to their loved one who has a mental illness and to their own self care.
We do this by free support, education and information for family and whanau. Mutual support, the sharing of experiences and gaining strength & skills to cope better through participation in group support.
Super-Advice offer quality employee benefits packages to employers that genuinely care about their employees.
Anna Jeffs, Director of Fox Private Investigators Ltd, offers a wide rage of investigation services including surveillance, legal support for lawyers, locating missing people, matrimonial and child care investigations, GPS vehicle tracking, computer forensics and undercover agents.
Veritas Investigations Limited is an established investigation bureau working for a range of clients including commercial entities, lawyers, insurance companies and individuals. Veritas Investigations promotes efficient and effective investigations with integrity, transparency and in confidence.
EvacMate was founded on the core value of life preservation. Their innovative system provides real time information to clients and First Responders, itchanges the game forever on how we evacuate and lockdown buildings. The system brings clarity and calmness to stressful emergency situations where time is of the essence . EvacMate's simple internet based traffic light solution is easy to use. EvacMate's LED sensors can be seen up to four metres in a smoke filled chamber and as such gives First Responders a chance to save lives like never before. We are yet to meet a Fireman who hasn't acknowledged just that.
Protect are New Zealand's leading Self-Defence training organisation providing highly effective courses, workshops and programmes to corporations and businesses of all sizes, Government departments and organisations of every type throughout New Zealand. Our courses are also safe, interesting and enjoyable.